THE FAIRER SEX GALLERY


Yep, what can I say. I've been called a sexist pig through to Just Plain Insensitive, but I tend to ignore people like that. I draw what I like, as most people do or would if they could.
---



Beastmistress

---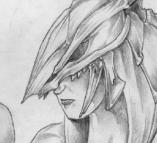 Necromancer

---



Valkyrie

---



Elf Spirit Warrior

---
---
This artwork is Copyright Barry Beldam, Jr. 1997. All rights reserved.